Kellogg's™ Cereal Mascots
Follow your nose to these officially licensed Kellogg action figure collectibles!
Shop Now
Welcome To Plastic Meatball
Pop-Culture Products That Should Have Been . . . But Never Were
Jim Henson's Labyrinth™ Collection
Psycho Goreman Japanese Toy Commercial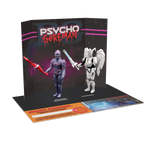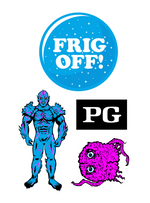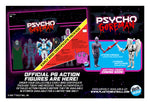 BACK IN STOCK! Be the first in your galaxy to have authentically detailed, officially licensed PG: Psycho Goreman action figures...
Learn more
Flash Gordon: The Board Game - Coming Soon!
A retro-style family board game, inspired by the classic motion picture.
Launching soon on Kickstarter.
Click to Learn More
Sometimes the movies and shows we loved didn't get the toys and merch they deserved.

Don't worry.  We're on it.
WHO ARE WE?
A collection of designers, artists, content creators, marketers and developers who have worked for some of the biggest companies and coolest brands. 
We've seen the way the big guys do things.
And now we're doing it our way.
DESIGNED TO BE AUTHENTIC
Shiny new modern product is wonderful, but it doesn't give us the warm and fuzzy nostalgic feeling of what we had as a kid. 
To do that, we have to use the same methods and materials from decades ago - Hand sculpting over digital; Real paintings over Photoshop.
OUR GOAL
Create products that appear as though they've traveled through time from the store shelves of an alternate past, and evoke memories in our customers that are priceless!